Late Montale: Poems Written in his Final Years,
Selected and Translated by George Bradley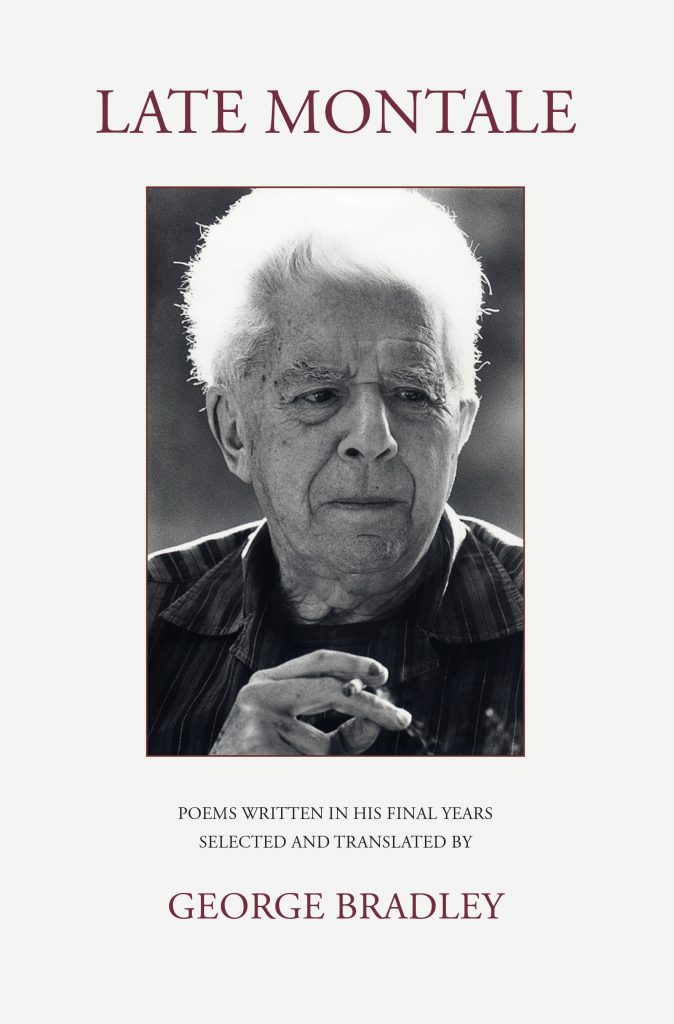 Late Montale presents a generous selection of the intimate, elusive, and trenchant poems that the Nobel laureate Eugenio Montale wrote in the last several years of his life. The work chosen for this volume includes fifty-five poems that were previously unavailable in English and now form a significant addition to the poet's oeuvre. Bradley's idiomatic, accurate, and graceful versions bring Montale's Italian to the Anglophone audience with a new immediacy, and the extensive notes provided offer valuable information, much of it newly uncovered, regarding the many people and places referenced. Both readers coming to Montale for the first time and those familiar with his earlier work will find these translations compelling, and anyone interested in world-class literature will find  Late Montale a fascinating volume.  Here is poetry that is sometimes whimsical and sometimes shattering, but always honest, uncompromising, and richly rewarding.
"Montale once quipped that the early poems "were written in a tailcoat" and the late poems "in pajamas," an image that goes a long way toward conveying the casual, relaxed mood of Late Montale. George Bradley's versions feel as comfortable in their English as the originals do in their Italian, and his generous selection and discerning introduction and notes offer Anglophone readers their best chance yet to discover the many quiet pleasures of late Montale."